Toys 'R' Us Star Card Member Benefits
10% off Party Packages and General Jumps
Toys"R"Us Star Card to be presented during purchase
Discount not valid for online bookings
Not valid during Public Holidays
Discount is not applicable with other promotions, offers, or discounts
For party bookings, please email events@katapult.com.sg for availability
Valid till 31st December 2018
T&C are subjected to change without prior notice
Find out more on: toysrus.com.sg/w2/i2/
20% off retail jump rates
One adult gets to jump for free with the child
Trampoline grip socks are required and can be purchased at $3 per pair if the jumpers do not have them
Not valid for online booking. Please email us at enquiries@katapult.com.sg OR call 6754 5188 to reserve the jump sessions at least one day in advance
Please present your DDR card upon check in for the jump session
Valid till April 2019
Minimum spending of $50 on general retail prices to be eligible
Payment must be made with an OCBC Credit or Debit Card
Tickets have to be purchased over the counter, discount not applicable for online bookings
Not valid in conjunction with other discounts, promotions or vouchers
Not applicable for Party/Event bookings
Valid till 31st December 2018
Please present valid SAFRA membership card in person upon purchase
Discount is not applicable with Special Jump and Multipass purchases
Not valid with other promotions, offers, or discounts
Valid till 31st July 2019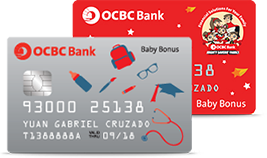 15% off with OCBC Baby Bonus Cards
Require min. spending of

$50

on regular prices
OCBC Baby Bonus Card have to be presented during purchase
Tickets have to be purchased over the counter, discount not applicable for online bookings
Not valid in conjunction with other discounts, promotions or vouchers
Not applicable for Party/Event bookings
Valid till 31st July 2019
Free Jumps for Parents! (only for mySamsung users)
One parent jumps for free with kids aged 12 & below!
Only applicable for General Jump sessions
Not valid for online bookings, walk-in purchases only. Slots are subjected to availability
Not applicable with other promotions, offers or discounts
Not valid during eve of PH and PH
Valid till 5th September 2018
Weekday Early Bird Specials
Come jump with us before 3PM at just $10/hr this August!
$10 for 1 hour / $19 for 2 hours
Valid for online bookings & walk-in purchases
Not applicable with other promotions, offers or discounts
Not valid during School Holidays & PH (9, 10 & 22 Aug)
Valid till 30th August 2018
Singapore Prison Service (SPS)
Staff gets to enjoy 15% off retail jump prices and 10% off event & party packages!
Flash staff pass and like Katapult's Facebook page to enjoy the discount
Not applicable with other promotions and discounts
Valid till 31st December 2018
PAP Community Foundation (PCF)

Staff and their immediate family can purchase tickets at 15% off retail jump prices
Flash staff pass and like Katapult's Facebook page to enjoy the discount
Not applicable with other promotions and discounts
Valid till 31st December 2018
Yishun Health Campus (YHC)
Staff and their immediate family can purchase tickets at 15% off retail jump prices
Flash staff pass and like Katapult's Facebook page to enjoy the discount
Not applicable with other promotions and discounts
Valid till 31st December 2018